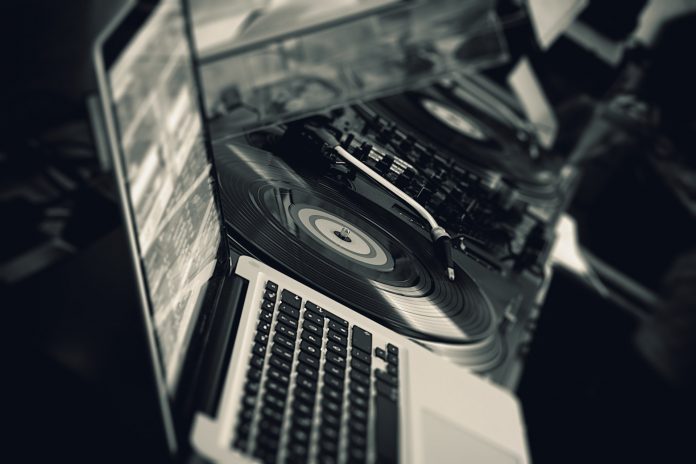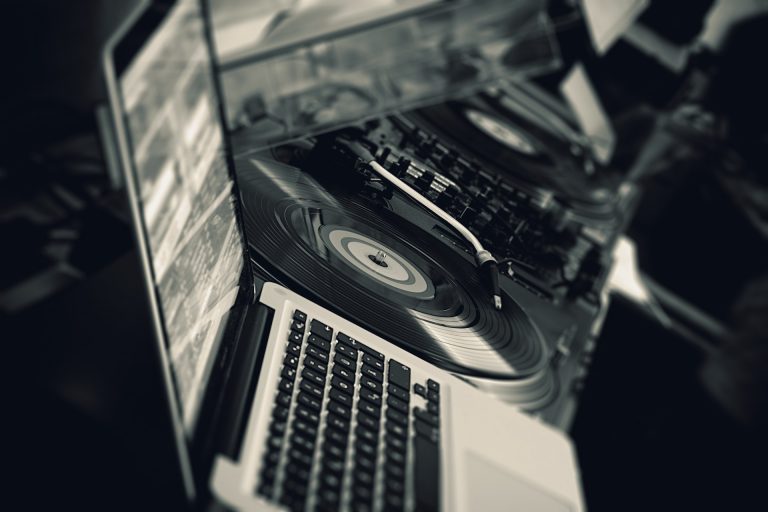 When it comes to finding the best DJ mixing tool, you're not just looking for the best software out there, you're also looking for something that meet your needs. There are plenty of important factors that you will have to focus on before purchasing the right software for DJ mixing.
It's worth considering what you want your software to do: do you need the ability to play four or more tracks at once, or will two decks suffice? What about playing samples or loops? Once you are done with these basic requirements, you will have to consider the controllers as well.
So, the best way to choose the right DJ tool, is by looking a list with the best options available – and then making a detailed comparison.
We've added VirtualDJ first on the list because it's a great choice for those who just started with DJ Mixing – it's also the best free tool for DJ's. This tool will help you to improve your grip on the system and it's available for both Windows and macOS.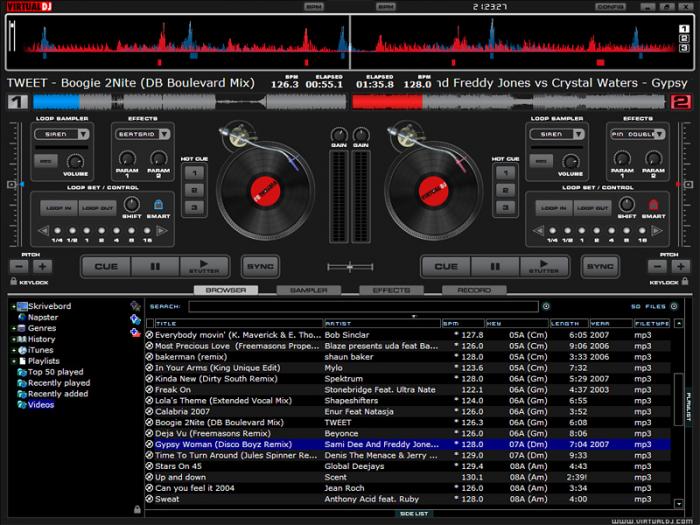 VirtualDJ has a few excellent features and it gives you the ability to play video tracks, use multiple tools at once, add effects – including flanging, echo, beat slicers, loopers etc. – and it's a great tool for DJ's who want a suited program for great video performances.
DJ ProDecks is another great option and it's free to use. Although is a very popular tool for DJ's, DJ ProDecks is only available for Windows. This great tool supports a lot of input audio formats and you can also use WAV files including WMA, FLA, AAC, and MP2. You can scratch the tracks with the multi-wheel controller and you can also use different effects including echo, flanger, and wah.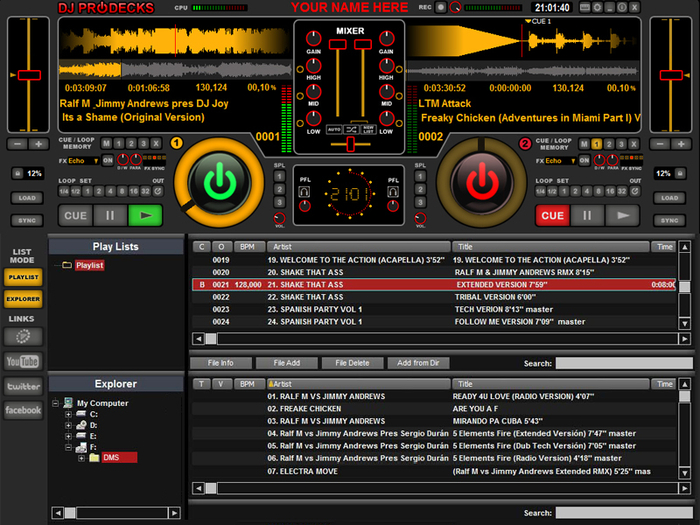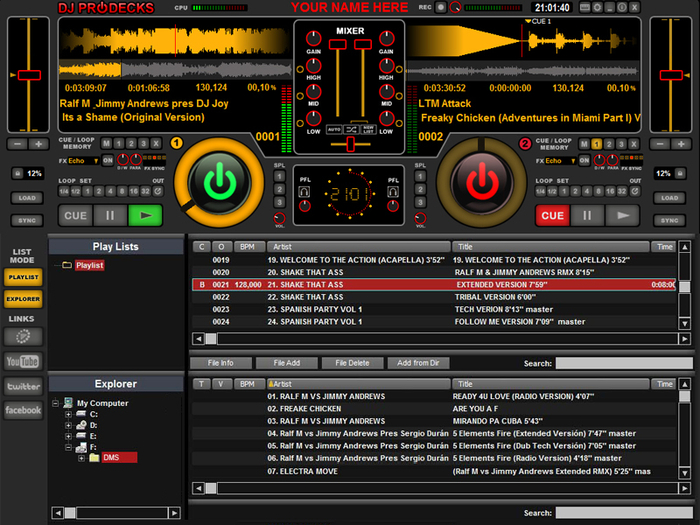 One of the great things about this tool is that you can also use auto loop, real-time EQ, and auto deck sync based on tempo. The only drawback is that you can only use it for PC and not for macOS or Linux.
Serato DJ Intro is one of the leading DJ Software tools out there and you can use it in both Windows and macOS. It gives you the ability to use cue and loop points within a track and one of the great things about using this tool is that you can drop sample into a live performance.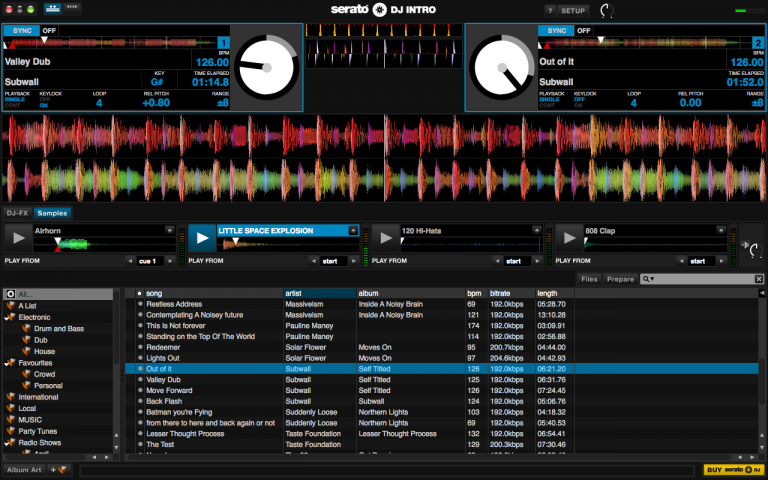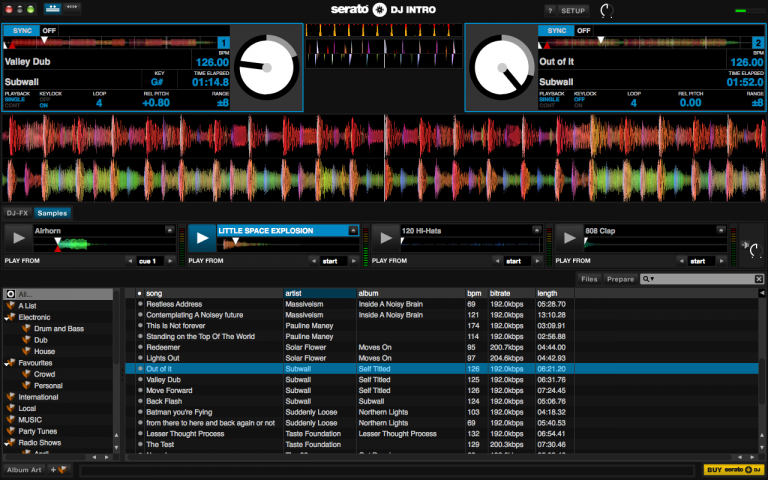 If you want to be more creative, you can also use basic effects. If you are searching for a free of cost solution, then you should consider looking into this and it will provide you with the best solution according to your needs.
If you have using DJ mixers, then you must be familiar with the Serato Scratch. Scratch Live is still one of the most popular digital vinyl systems for professionals. However, this is not a free tool and if you are looking to upgrade, you will have to purchase it.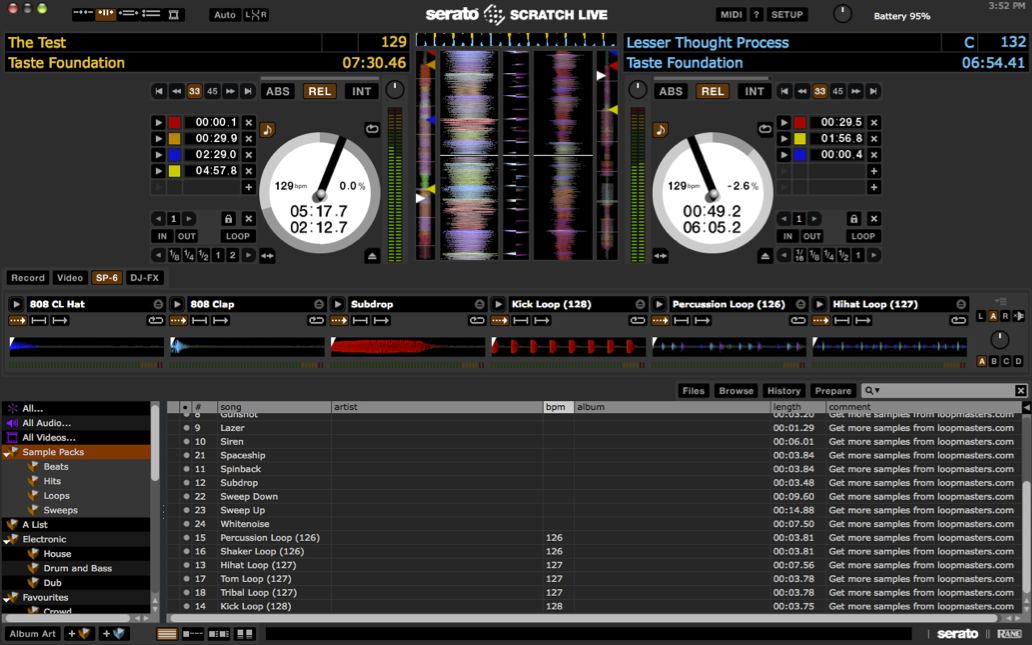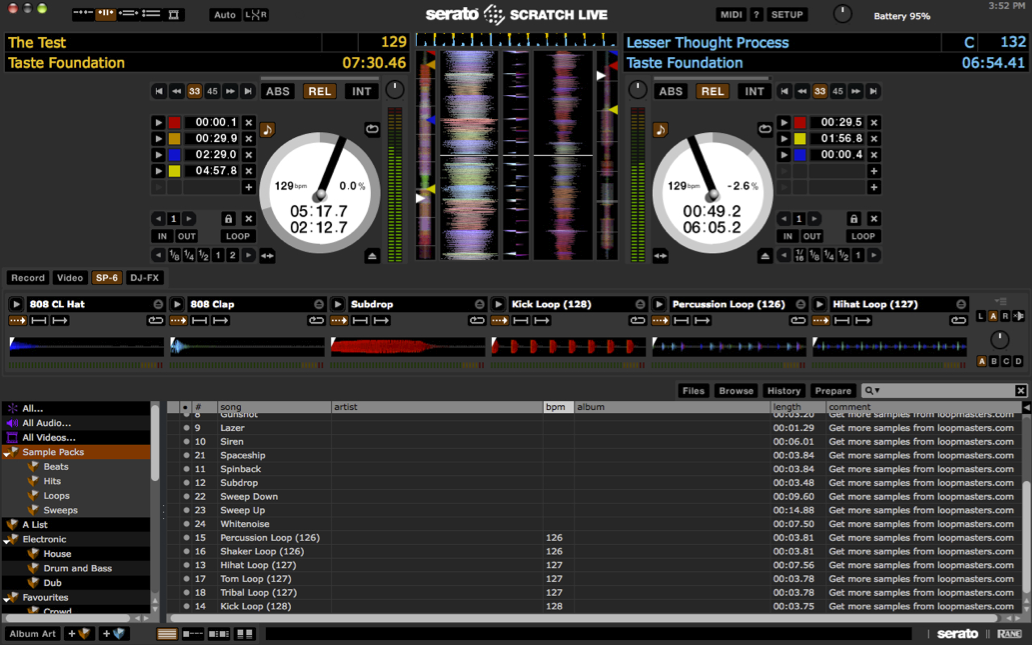 It is only available if you are purchasing in conjunction with a Rane audio interface. It is the latest version of controller oriented software and it is also the first version of Serato that can be used with any MIDI controller. It's worth noticing that Serato is available for both Windows and macOS.
Another great option for both Windows and macOS users is Image-line Deckadance. It has been an amazing software and professional DJs prefer it because of it's features. First of all, it has an open nature, which means it supports a great range of DJ controllers and digital vinyl system.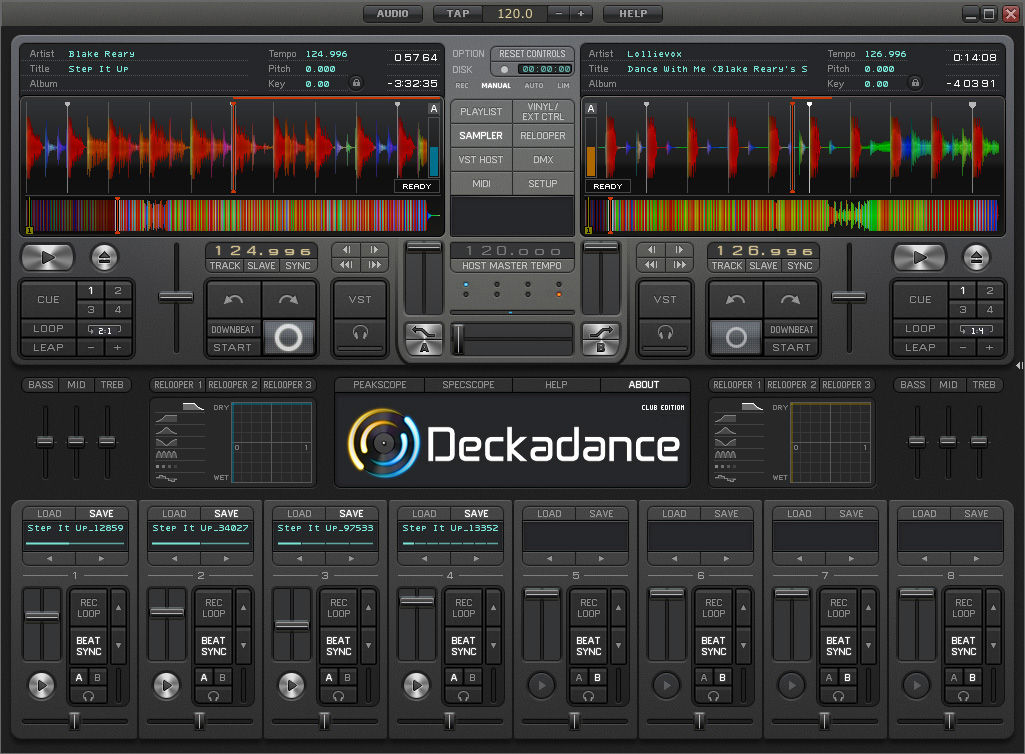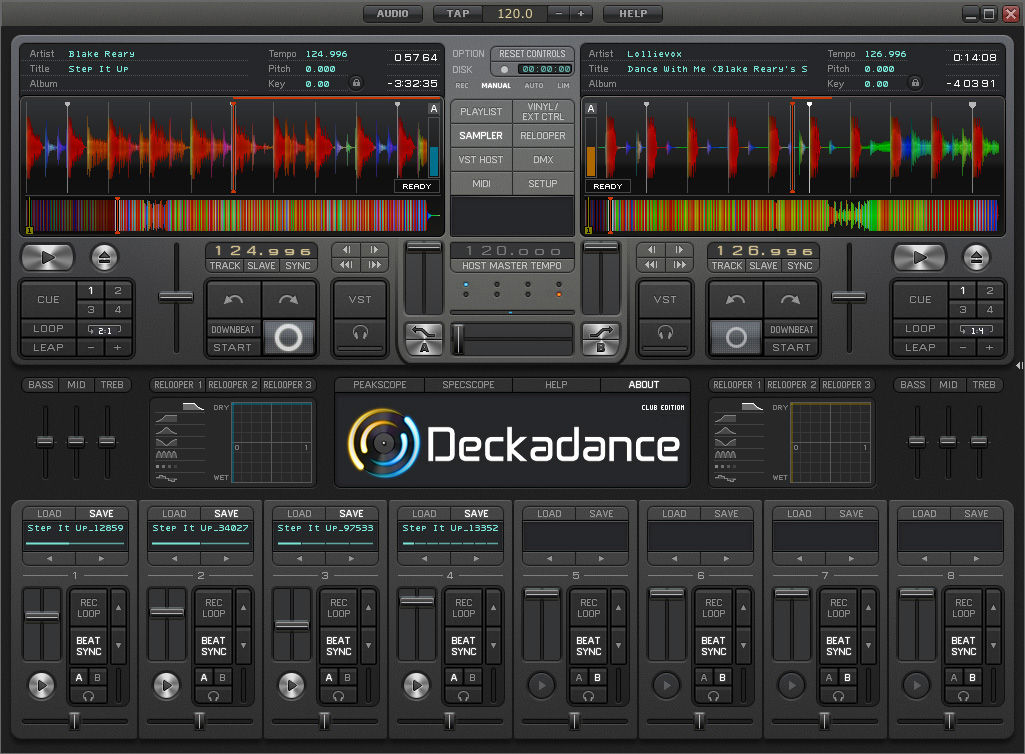 Moreover, it can run as VST within a host DAW. However, it only features two decks which most of the professionals find as a downside of this system.
Another great option that you can check out is this Mixvibes CrossDJ. If you are looking for a professional tool that you can use to play live, then it can be a great choice for you. First things first, you should know that it is cheaper as compared to multiple other options out there.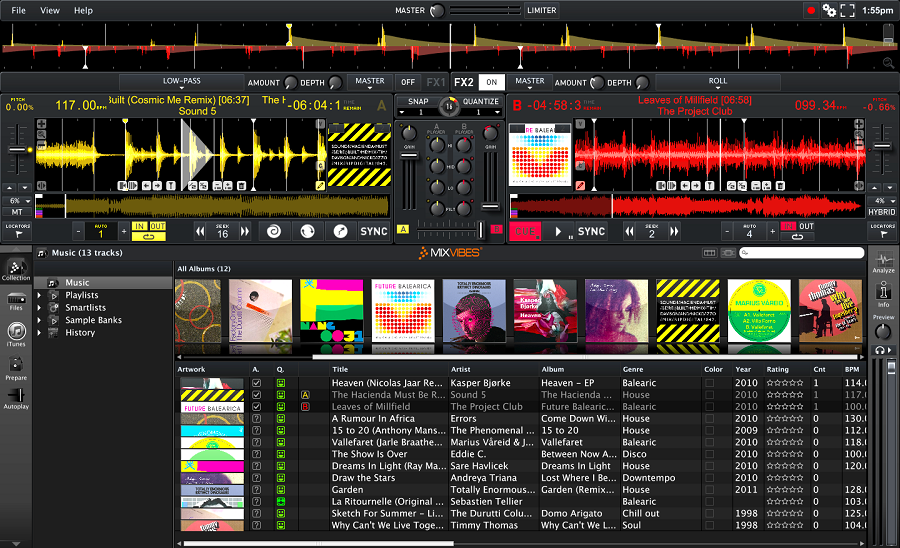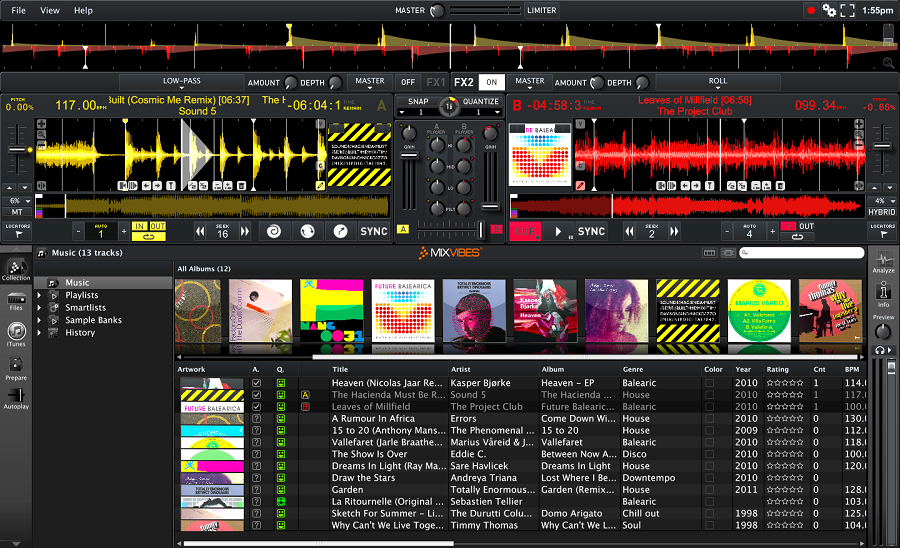 It is well-equipped and very well designed. It has an excellent beat mapping systems as compared to any DJ app on the market. However, there are few minor limitations including featuring a maximum of two decks and a weak collection of effects.
Well, we have been seeing some toy-like DJ applications in the past. However, with this specific tool, VirtualDJ has captured the attention of various professionals. This tool is actually very impressive and it can easily compete with the other big names of the list.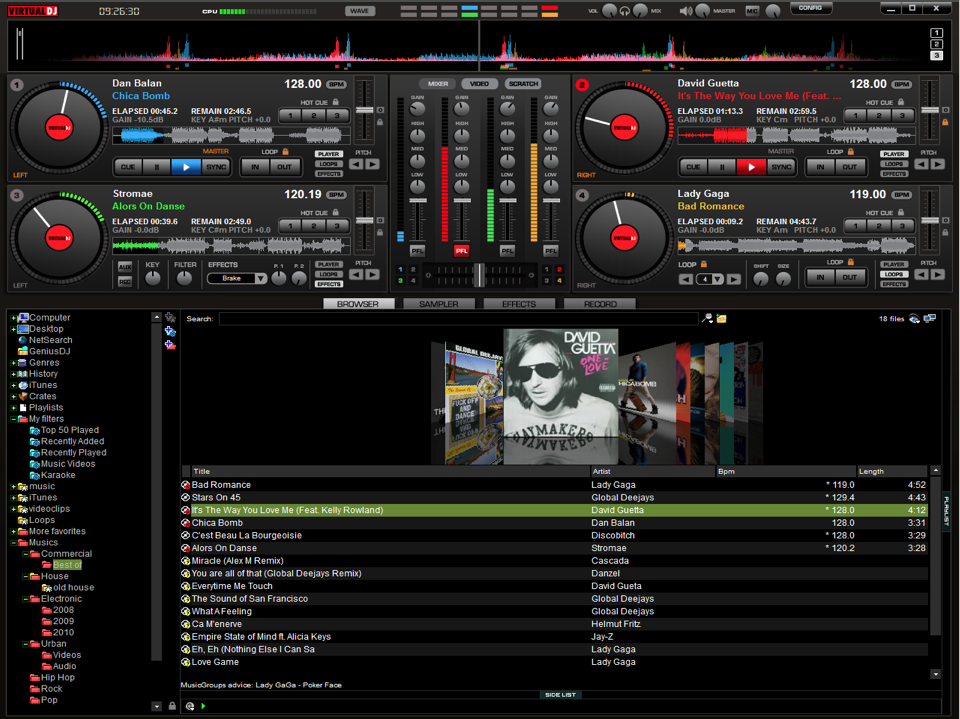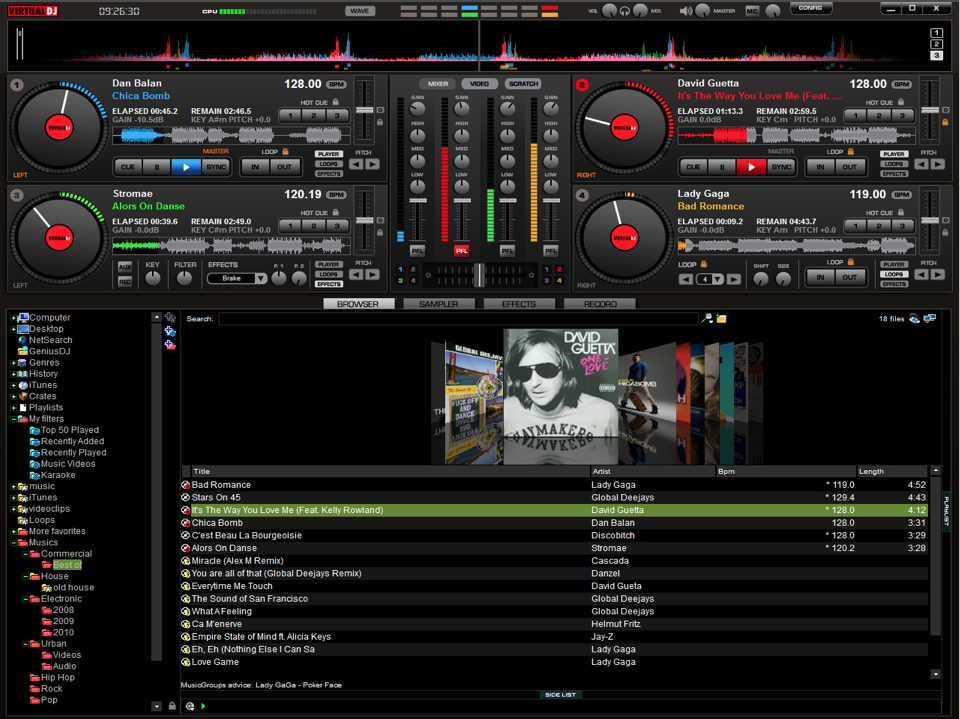 Using the version 7 of the software and later, Atomix Virtual DJ Pro can support up to 99 decks and do live-sample incoming audio. The program is available for Windows and macOS and [correctly] comes at the cost of $299, providing all the features that you may need as a professional DJ.
What DJ Mixing software is your favorite? Did we forgot to add a specific tool in the article? We would love to hear from you in the comments section bellow.